"The tree of liberty must be refreshed from time to time with the blood of patriots and tyrants."
- Thomas Jefferson
"Men more frequently require to be reminded than informed."
- Samuel Johnson
Ten years ago today, i was working as a freelance graphic designer in the children's marketing department at harpercollins pubishers. my office was at 1350 avenue of the americas between 54 and 55 streets in manhattan.
I don't listen to the radio in my car or at all really, so it's likely i was blasting some kind of heavy music during my morning commute. i recall nothing specific about the drive to work that day and in fact it was a perfectly unremarkable morning. i had gotten into the habit of parking as far away as 10 avenue because it was cheaper and allowed me a quicker egress from manhattan, since it was closer to the west side highway. my walk from the parking garage was also unremarkable.
i typically got to work around 10am, and when i walked into the office, my coworker max said, "did you hear what happened?" when i said i didn't know what he meant, he told me, "a plane flew into one of the twin towers." i asked, "was it an accident?" and he said, "they don't know."+the next thing i recall is that everyone in my department were suddenly crowded around the single television set in an office of one of the managers, watching in what i guess should only be described as horror. the rest of my day was spent trying to get through to certain people on the phone, cell service for many went down with the towers.
we were informed by my boss that security had locked down the building so nobody could enter and if people wanted to leave they could feel free to at any time. my boss and i ended up being the last two people in the department to leave, around 7pm. he lived in connecticut and had to take a train, and i had a 25 mile drive ahead of me.
when i walked west toward my car, the city was empty and quiet. the tolls had been opened for free and the barriers were up as i crossed the henry hudson bridge. there were essentially no other cars on the road as i drove north on the saw mill.
i don't remember anything that happened after i got home.
_________________________________________________________________________________
Here i am, ten years later, and while the world has changed irrevocably, i have also gone through many changes within myself. ten years ago i was a much angrier person, but time had beaten me down into a form that was more like the person i want to be, and yet now i find myself at a point in my journey where my self must be re-formed and i'm coming to understand that i have no idea how to effect this process. i am buried.
although i've been very silent on this blog, there has been a lot of activity in my little corner of hell. i have struggled hard during the past several months. i'd allowed myself to believe happiness could exist for me and for a time it seemed that i finally had things to look forward to in my life. i found someone who i believed was radically different and better than all those who'd preceded her, in the span of my entire life up to that point. but as yet another relationship drew to its inevitable close, and i experienced the traumatic clichés of being discarded by yet another person who professed to care about me, i simultaneously experienced the trauma of turning 40 years old. i looked at the circumstances of my existence and the path i took to where i now stand. the cumulative weight of my many failures have been riding my back, with spurs digging in hard. the trajectory of my life began to take me lower than i'd ever gone before and i'm still hovering just beyond the edge. filled with sadness and anger, hating my job, my life and myself, i've had no choice but to turn to art and music to combat the forces that have compressed my universe into almost nothing. i am still suffering, but until i have the courage to do what is necessary, i've got little recourse but to press onward.
_________________________________________________________________________________
Several new preorders have been posted to the
ANNIHILVS WEBSTORE
, and more will be coming during the autumn and winter months.
In August 2010, to denote the 13th anniversary of ANNIHILVS, I created a preorder package called
APEX XIII
.
Limited to 30 copies, this package included a 4 hour digital-only compilation download and promised an amazing array of shirts, posters, stickers and pins. The $45 preorder price was meant to aid with the production costs, and was extremely generous in consideration of the number of items included in the package.
ANNIHILVS presents a massive preorder package, in celebration of the label's thirteenth anniversary.
LIMITED 30 COPIES.
PREORDER CONTENTS:
• NO FLESH SHALL BE SPARED DIGITAL COMPILATION
A digital download featuring almost 4 hours of audio.
Contains rare, never before released archival material, a variety of tracks from out of print releases and a selection of recent collaborative pieces. DOWNLOAD WILL BE IMMEDIATELY AVAILABLE UPON PURCHASE.
• APEX XIII TSHIRT
• APEX XIII MINI POSTER
• THEOLOGIAN+PROPERGOL. FOLIE À DEUX CASSETTE
• THEOLOGIAN. "BIG SCHISM" TSHIRT
• APEX FEST 2005 MINI POSTER
• APEX FEST III TSHIRT
• APEX FEST III SCREENPRINTED POSTER
• UNSOUND NYC TSHIRT (ARTWORK BY MARK RIDDICK)
• STICKER SET (ANNIHILVS, NTT, THEOLOGIAN, love is nothing., M BLADH, IRM, JARL, PROPERGOL, WILT)
• MINI POSTER SET (ANNIHILVS, NTT, THEOLOGIAN, love is nothing., M BLADH, IRM, JARL, PROPERGOL, WILT)
• 1 INCH PIN SET (ANNIHILVS, NTT, THEOLOGIAN, love is nothing., M BLADH, IRM, JARL, PROPERGOL, WILT)
However, only 4 copies were sold and it seems to have gone by unnoticed by many.
Now, more than a year later, many of these items have not yet been produced.
I'm once again offering this incredible 13th anniversary preorder package, weeks after the label's 14th anniversary, in order to finally realise what should have been done a year ago.
_________________________________________________________________________________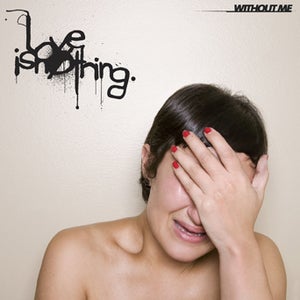 One of the bigger pieces of news from the summer is that copies of
WITHOUT ME
by
love is nothing.
are on hand and should begin shipping very soon. i'm quite happy with how this release turned out, though it bears some painful reminders for me personally.
The responses have been favourable thus far, and there will definitely be more material coming in collaboration with my dear friend Carrie Ingber. in fact, we've just submitted a cover of
ALL CATS ARE GREY by THE CURE
to a compilation being produced by Dean and Joe from
DIGITAL FERRET
, to benefit the philadelphia PAWS no-kill shelter. there will be a two-day event in philly on october 21 and 22 to celebrate the release of the comp. more information about this is available on the
facebook event page
.
_________________________________________________________________________________
I have done away with the utterly useless yahoo group, THE ORDER OF THE GASH, which has now been supplemented by the
ANNIHILVS FACEBOOK
.
_________________________________________________________________________________
ANNIHILVS SOUNDCLOUD
ANNIHILVS POWER ELECTRONIX is an underground record label founded in the Summer of 1997, originally as a means to distribute the works of NAVICON TORTURE TECHNOLOGIES (1997-2009) and associated projects.
Specialising in industrial, power electronics, darkambient, drone, experimental and doom, the label has since expanded to include several other artists from around the globe.
This page will serve to preview works-in-progress, newly released material and will feature the occasional obscure or out-of-print track or album.
_________________________________________________________________________________
FROM THE WORLD OF BIRDS - SERMONS BY THEOLOGIAN PRIME
THEOLOGIAN-related updates, including new and in-progress audio, album artwork, lyrics and news related to upcoming releases and performances.
_________________________________________________________________________________
IN-PROGRESS RELEASES:
THEOLOGIAN. THE CHASMS OF MY HEART CD (CRUCIAL BLAST)
I completed the album a few weeks ago and sent it off to Jérôme Nougaillon (
PROPERGOL/HERMETIQUE
) for mastering. I still need to complete the layout for the cd packaging, as well as peripheral materials, but i'm actually very behind on this. i hope to get back on track soon.
_________________________________________________________________________________
THEOLOGIAN. FINDING COMFORT IN OVERWHELMING NEGATIVITY CD (HANDMADE BIRDS)
I had planned to jump right into this after completing the above album, but i haven't touched the material for a couple of months now. as with the above, i hope to get things back on track in a reasonable timeframe.
_________________________________________________________________________________
SUFFERING BODIES. WILL SUFFER NO MORE CD-R
The audio is about 80% completed, i just need to wrap up my vocal tracks and send them off to Kristoffer to mix and then master the release. i plan to have copies on-hand by the end of october.
This 5 track ep is available for preorder
here
_________________________________________________________________________________
There's plenty more news and updates coming regularly on facebook. please join us there.
Thanks as always for looking and listening.